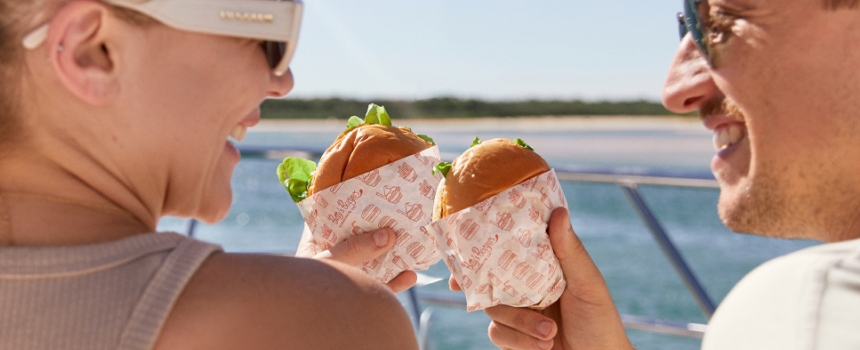 Betty's Burgers is giving away free burgers this Thursday
Two cheeseburgers for the price of one? This is not a drill.
Do you like juicy burgers with all the trimmings? Better yet, do you like free juicy burgers with all the trimmings? If you answered yes, God, yes, you should probably know that Betty's Burgers is doing a two-for-one luxe burger moment on Thursday, May 5 and it looks like it's going to be pretty epic.
At every Betty's venue on Thursday this week, you can pick up an extra burger for exactly zero dollars – just because they like it like that. Whether your particular poison is crispy chicken, a deluxe cheeseburger sensation, or a classical vegan concoction, this special deal will be happening all day, in-store at all Betty's restaurants only. Sadly, this delectable situation only applies to those who rock up in person, so apologies to all folks who are stuck at home/can't get to a Betty's joint. Nobody ever said life was fair.
Grab a mate, your boss, or someone cute who catches your eye on the street and get yourself two burgers for the princely price of one.
Source: https://www.timeout.com/sydney/news/bettys-burgers-is-giving-away-free-burgers-this-thursday-050322