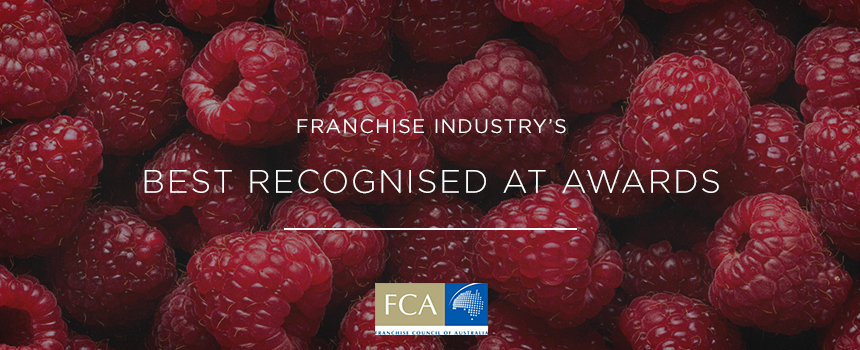 Boost scoops Franchise Council of Australia awards
Boost won three gongs in the 2015 Franchise Council of Australia Awards – including Australian Established Franchisor of the Year.
The brand's founder, Janine Allis, was inducted into the Hall of Fame, while Boost won Excellence in International Franchising; as well as Regional Winner QLD/NT and National Finalist in the Multi-Unit Franchisee of the Year category.
Boost Juice Bars CEO Scott Meneilly said, "Winning an award like this means a lot. Being recognised by your peers is fantastic and it's also good to know that we're heading in the right direction."
Janine said she was incredibly proud of the achievements of the business over the past 15 years, and especially proud of her winning team in Queensland.
"Boost started on my kitchen bench 15 years ago and is the product of hard work, passion and energy and this is the same fuel that drives the business today," she said.
"Back in the early days, we could never have foreseen how far this business would come and it's still growing. This financial year we opened another 25 stores across the country and we also celebrated a major milestone – opening our 150th international store."
"I've always said that the backbone of any business is the team of people who turn up every day to make it work. Without good people behind you, there can be no success and this is even truer of a franchise business," she said.
"Colin Webster and Andy Stribling are a credit to our network and they are in every way, the model of what a dream franchise partner should be like. Their dedication, creativity and commitment have seen them grow their stable of stores to nine Boost outlets and they have got their systems down to a fine art. When they open a store now, it's just like clockwork. We're so incredibly proud of them and I am delighted to congratulate them on their achievements – they thoroughly deserve this recognition."
Source: http://qsrmedia.com.au/marketing/more-news/boost-scoops-franchise-council-australia-awards