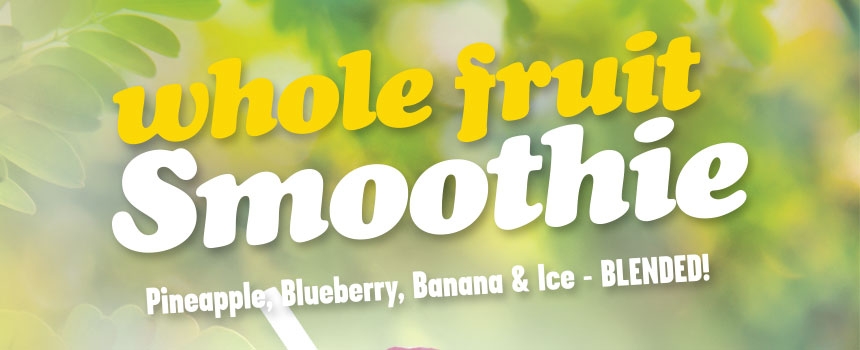 The results are in! Boosties love smashed fruit smoothies
In January Boost Juice launched its whole fruit smoothie, Pleasure & Pine, a super delicious mix of freshly cut pineapple, blueberries, banana and ice. It's the fruit, the whole fruit and nothing but the fruit.
Made with love and containing lots of goodness, Boost's newest smoothie has sold its pants off!
In the five weeks since its launch, Boost stores have sold 56,228 litres of Pleasure & Pine – that's huge amount of yummy, healthy fruit.
To create that many litres of Pleasure & Pine, Boost stores across Australia used an astonishing 74,382 pineapples, 72,132 bananas, 2,166,635 blueberries and 18,667 kilograms of ice!
Boost CEO Scott Meneilly commented that Pleasure & Pine exceeded its forecast of 4.5 percent of total sales during the launch period.
"We're seeing strong sales for Pleasure & Pine, the first in a series of whole fruit smoothies we're adding to the Boost menu.  Victoria performed best with 5.74 percent of total sales, followed closely by pineapple-loving Queensland at 5.69 percent, with South Australia and WA not far behind (5.36 and 5.20 percent respectively)," Mr Meneilly said.
About Pleasure & Pine:
The whole fruit, freshly cut pineapple, blueberries, banana and ice, goes into our blenders (except those spiky green bits on the pineapple), and we blend, blend, blend.  And for all those peeps who asked us for a dairy-free option, great news! Pleasure & Pine has no yoghurt, no milk and like always, no added nasties.  Developed by our clever Boost team and in-house nutritionist, this smoothie has been six months in the making.  It's worth the wait.