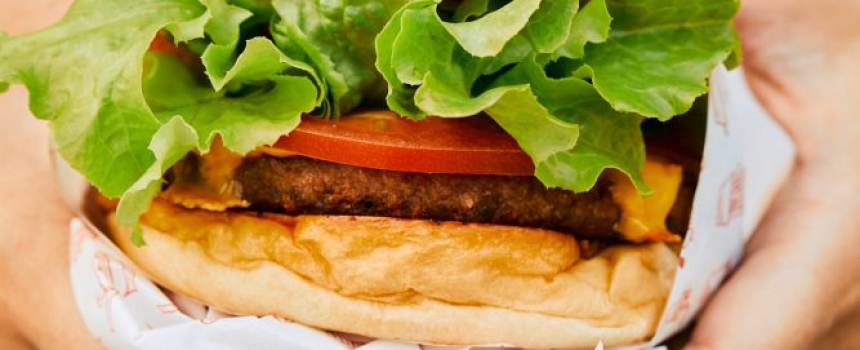 Betty's Burgers introduces plant-based patties from Love Buds
Betty's Burgers has launched its first plant-based burger using patties from Love Buds.
Locally made by Love Buds, the alt-meat patties will be a permanent feature on Betty's Burgers' menu.
Betty's Classic Plant Burger features Buds' soy-based plant pattie with the other non-meat Classic Burger ingredients. The burger pattie is vegan, gluten-free and those following a strict vegan diet can ask to swap out the Classic Plant's milk bun, sauce and cheese to create a vegan burger.
Betty's Burgers MD Troy McDonagh said the Classic Plant burger is based on the brand's number one selling burger – The Betty's Classic.
"We are confident this new menu item will be loved by vegetarians and carnivores alike. We want to enable all our diners with their unique personal preferences to happily eat alongside one another" he said.
It has gone on sale across all Betty's Burgers restaurants from today.
Source: https://insidefmcg.com.au/2022/03/11/bettys-burgers-introduces-plant-based-patties-from-love-buds/