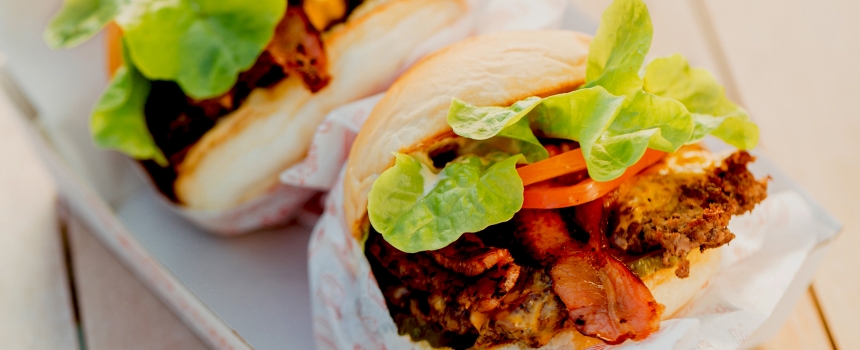 Betty's Burgers opens at the Canberra Centre
Originally from sunny Noosa, there's something quite summery about the place with pastel colours and pale interiors. Quite ironic really that it opened on such a miserable Canberra day.
Also worth seeking out are the concretes – made from a dense chocolate or vanilla frozen custard ice cream combined with a variety of decadent mix-ins.
Think peanut butter brittle, chocolate hazelnut donut, almond toffee marshmallow or lemon raspberry cheesecake.
Betty's Burgers & Concrete Co opened in Noosa in 2014 inspired by the classic 1950's burger shacks. There are stores in Noosa, Sydney, Brisbane Adelaide and Melbourne. In December it announced plans to open more than 150 restaurants Australia wide.
Yeah, okay. Maybe we did need just one more burger place.
Source: https://www.canberratimes.com.au/story/6852013/bettys-burgers-opens-at-the-canberra-centre/