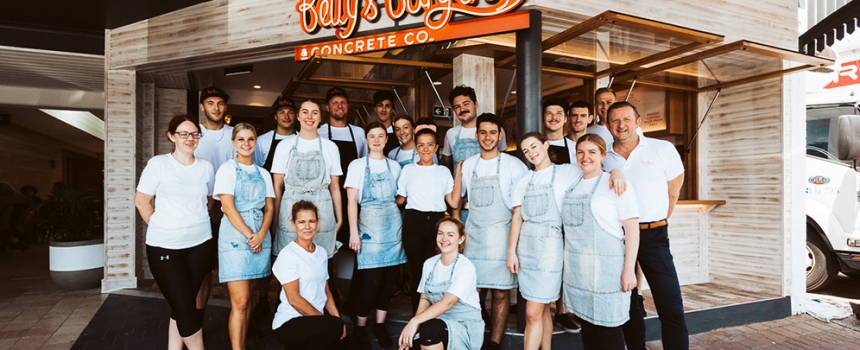 BETTY'S BURGERS TO OPEN 150 RESTAURANTS ACROSS THE COUNTRY
AUSTRALIA'S FAVOURITE BURGER BRAND, BETTY'S BURGERS TO OPEN 150 RESTAURANTS ACROSS THE COUNTRY
Betty's Burgers & Concrete Co. has today announced the launch of its 25th restaurant in Byron Bay. To coincide with this milestone, Betty's Burgers has revealed plans to open over 150 restaurants across the country, cementing its position as Australia's most exciting premium burger brand.
Launching in Noosa in 2014, Betty's Burgers continues to shake up the stale premium burger space, offering up exciting new products, a restaurant ambience unlike anything else in Australia and some of the freshest and most delicious burgers and sides on offer.
Nishad Alani, Chief Executive Officer at Retail Zoo, believes this period of expansion will solidify Betty's Burgers position as the best burger brand in Australia.
"Betty's Burgers is Australia's most exciting burger brand right now. We have big, exciting growth plans and the demand from consumers across the country has been overwhelming. We're exploring international opportunities which is really exciting for us, given we're seeing many of our competitors in a period of downsizing or consolidating."
To continue the Betty's legacy and support the Betty's team during this exciting period of expansion, the brand has appointed Troy McDonagh to the position of Managing Director.
Troy has most recently held a 12-month consultant position with the brand, overseeing the strategy, operations and store rollout of Betty's Burgers nationally.
Bringing to the role 30 years' experience in the food and beverage industry, Troy leads a team of over 2000 employees across 4 states.
"Having worked with the Betty's team for over twelve months, I have been blown away by the passion and dedication the team have for this brand and I look forward to leading the Betty's team to continue to deliver one of the best burger experiences in the country."