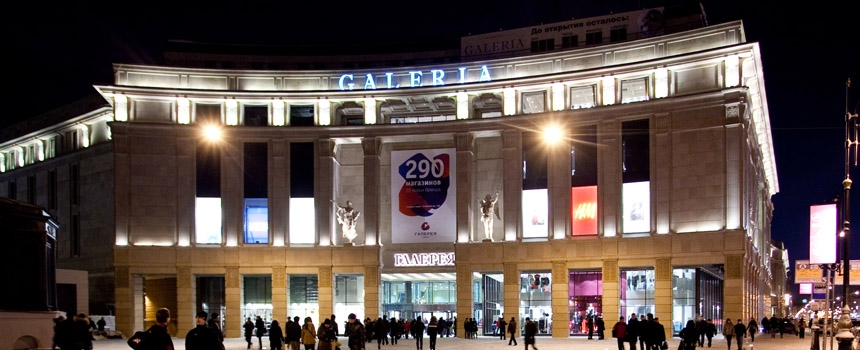 Boost Juice sends greetings from Russia (with love)
18 months in the making, Boost Juice Bars' international division is doing a Cossack dance in celebration of Boost's first store opening in Russia!
The store, a 20sq meter kiosk, is located in the Galeria Shopping Centre, St Petersburg.  Galeria is the only shopping centre of its kind in St Petersburg so is the ideal location for the flagship Boost store, where it is one of 300 shops across five levels.
Boost's Europe-based master partners (franchisees) Jan Lankenau, Manuel Haefele, Andreas Bitzi, Alexander Kurz and Florian Gorzny are now in their third week of operation and the store is showing 15 per cent increase week-on-week, and 50 per cent increase on the weekends.  Under the master franchise agreement which covers St Petersburg and the partners will open five stores in the first two years.
Russian customers are unfamiliar with the concept of a 'smoothie' so the Russian team are using their mascot a life-size Boost cup character named Barry in the centre, as well as providing copious amounts of samples and product for daily smoothie sampling to familiarise them with Boost's products.
Scott Meneilly, CEO, Boost Juice Bars said while Russia is experiencing economic growth an opportunity presented to move into the market.
"The Boost brand and our products, coupled with a strong business relationship, made entry to Russia right.
"The Boost concept provides our partners a unique advantage.  Our distinctive approach, beliefs and endurance are our critical factors for success.  Russians are a consumer-driven population, where there is a deep appreciation of international brands entering their market, and they are very supportive of new concepts," he said.
This store opening is the seventy-seventh Boost store to open outside of Australia.  Hot spots for Boost International are Malaysia (20 stores), South Africa (12 stores), UK (11 stores) and Chile (10 stores) with a target of 100 international stores by the end of 2013.
Boost Juice Bars (international)
Galeria Shopping Centre: 33K, LigovskiyProspekt, St Petersburg, Russia