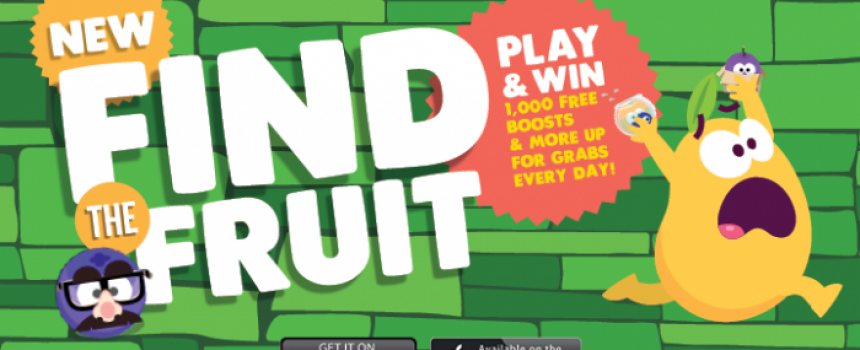 Boost puts the squeeze on customers with second VR app
The 'Find the Fruit' app will be rewarding players with over $3.7 million worth of prizes, including 1000 free Boosts a day.
Boost Juice has launched second gamification app, 'Find the Fruit', a sequel to the 2016 record breaking 'Free the Fruit' game.
'Find the Fruit' will reward players with 1,000 free Boosts and other vouchers every day during the campaign.
In this interation, original character Mango Man has hidden his fruit friends from the player, leaving game hero Janine (based on Boost Juice founder Janine Allis) to hunt them down.
The game will use a VR functionality similar to the popular Pokemon Go game. Customers are encouraged to walk around to find disguised fruits on their map and interrogate them.
"We know that games play an important part in our customers' every day. It's how they unwind, it's how they socialise. This is a way for Boost to have fun with our customers and build a stronger connection," Boost Juice CMO Joanne Bradley says.
These campaigns have really increased the length and frequency we're able to engage with our audience and bring in new customers to the brand."
'Free the Fruit' reached number one on the Apple App Store (free game category) and remained in this position for four weeks, generating over 329,889 downloads.
The app is now available, with the campaign due to run until 27 May.
Source: http://www.adnews.com.au/campaigns/boost-puts-the-squeeze-on-customers-with-second-vr-app#BUCxr6Wgj5pWrRUx.99