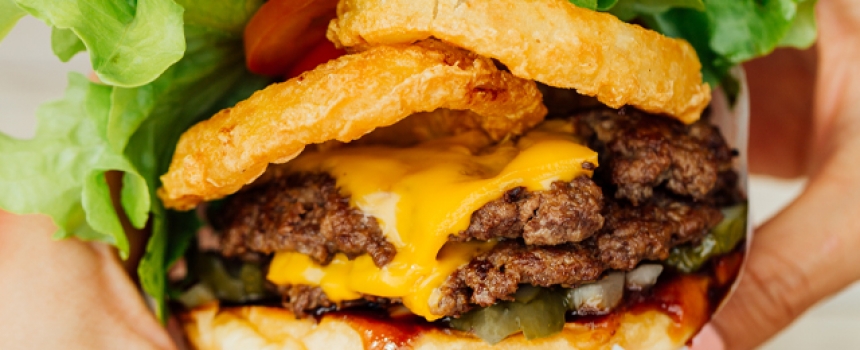 DINNER'S SORTED: Betty's Burgers opens doors in Newcastle!
Newy foodies rejoice! Betty's Burgers & Concrete Co has landed!
The popular Noosa-born burger joint opened doors at its Perkins Street location on Friday and is cooking up something special just for Newcastle burger hounds.
To celebrate the auspicious occasion, this weekend Betty's will be serving up the exclusive Newcastle Deluxe – an indulgent creation complete with two Angus beef patties, onion rings, tomato, cheese, lettuce, onions, pickles and Betty's BBQ sauce betwixt a pillowy soft bun.
We were lucky enough to sample one of these bad boys on Thursday night, along with the staple Betty's Classic (Angus beef, lettuce, tomato, onion, cheese, Betty's special sauce) and both next level.
Add to that some golden brown onion rings and perfectly cooked French fries and this was definitely a lockdown meal worth staying home for!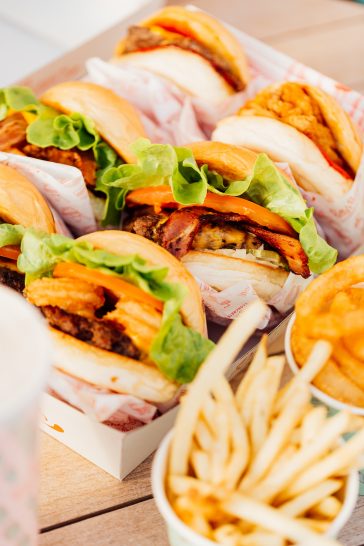 Oh, and the Newcastle Deluxe also comes with a free order of those shoestring fries so…win-win! But, it's only available THIS WEEKEND so get in quick.
But what about the rest of the menu?
Well, all the burger bases are covered here with the likes of the Noosa Classic Surf (Angus beef, lightly battered prawns, lettuce, tomato, onion, cheese, Betty's special sauce) Spicy Chicken (Crispy fried chicken, bacon, spicy pickles, lettuce, tomato, cheese, Sriracha mayo) and Betty's Classic Vegan (Crispy puff rice patty, tomato, lettuce, pickles, onion, spicy vegan mayo) providing the highlights in a star-studded bill of burger fare.
You might be wondering what the Concrete in the name implies. Well no it's not an intriguing side-hustle in the construction game, but rather ice cream.
You see, concrete is essentially a frozen custard ice cream and Betty's offers up chocolate, vanilla, lamington, coconut velvet and rich brownie varieties.
Yum!
Starting life in Noosa in December 2014, burger hounds quickly took to Betty's creations and burger shack style restaurant design with the eatery now boasting locations across Queensland, New South Wales, Victoria, ACT, and South Australia.
And considering how us Novocastrians love our burgs Betty's Newcastle opening is the lockdown good news we can all do with right now!
In lieu of a grand opening party (which will hopefully happen at a date TBC in September) Betty's will bring the burgers to you this weekend via Deliveroo or pickup.
Betty's Burgers is located at 11 Perkins Street Newcastle. Head here for a full menu and to book.
source: https://newcastlelive.com.au/bettys-burgers-opens-doors-in-newcastle/