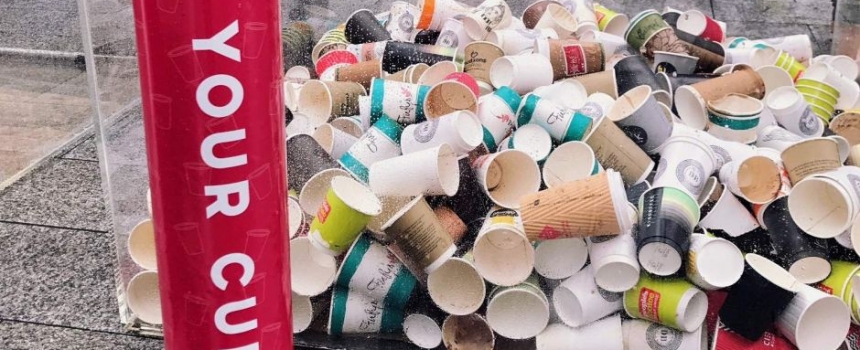 War on Waste: SA coffee chain launches coffee cup recycling program
One of Adelaide's largest cafe chains has launched a new program to encourage patrons to recycle their coffee cups
It follows another major coffee retailer banning reusable coffee cups — including its own branded containers — at more than 130 stores.
CIBO Espresso customers will now be able to bring back their takeaway cups and put them in a red tube to be recycled.
While CIBO has encouraged customers to bring in reusable cups through a loyalty scheme, CIBO general manager Cain Cooke not everyone knew takeaway coffee cups could not be recycled.
"That was a little surprise to me and I was a little excited when we stumbled across this solution," Mr Cooke said.
Cups will be taken to New South Wales by Simply Cups to be made into other products, including reusable coffee cups.
Mr Cooke said they could not be processed in Adelaide but with his company involved he was hopeful a critical mass could soon be achieved to set up a plant in South Australia.
CIBO has 30 stores around Adelaide and sells about 18,000 cups of coffee each day.
"Us launching this is about finding a solution for CIBO but it's also saying there is a solution and other cafes can come on board," he said
The program was launched in Rundle Mall today with clear cubes that cups can be put into.
Source: http://www.abc.net.au/news/2018-07-19/coffee-chain-launches-recycling-program/10011878