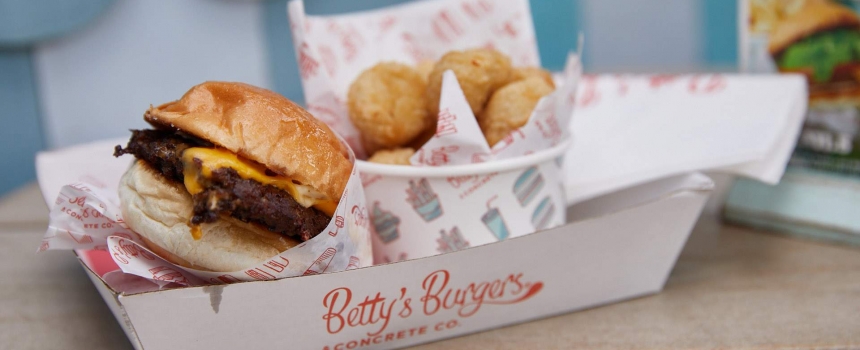 You Can Now Tuck Into Pre-Flight Snacks from Betty's Burgers in Virgin's East Coast Airport Lounges
If you're keen on trying a Betty's truffle cheeseburger or the chain's take on popcorn chicken, this is the only place you'll find them.
Giving Australians the Shake Shack experience we can't otherwise have because Shake Shack somehow doesn't operate on our shores yet, Betty's Burgers isn't short on reasons for burg lovers to stop by. And, it's also known for serving up quite the range of specials, including lobster rolls, prawn rolls and steak sandos. But if you want to try its latest creation — and, given that it's a truffle cheeseburger, you will — you'll also need to book a flight.
In a first for both Betty's and Virgin Australia, the two brands have teamed up to add burgs to the latter's airport lounge menus in Sydney, Melbourne and Brisbane. That means that pre-flight burgers can now be a part of your departure routine — as long as you have access to Virgin's airport lounges, that is.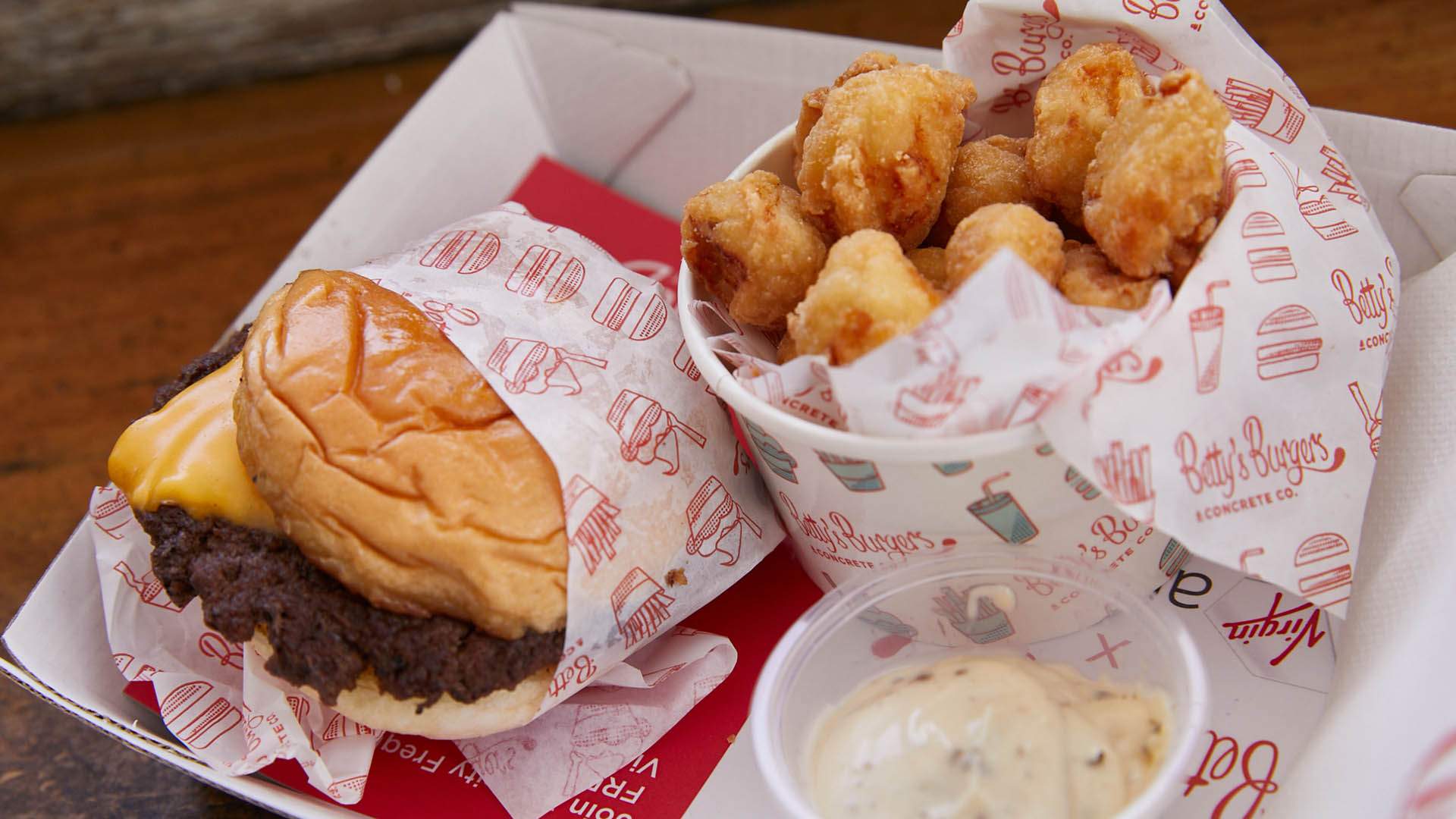 There are a few other caveats involved, too. Those truffle cheeseburgers are only available at the Sydney, Melbourne and Brisbane airport lounges, and so is the chain's new take on popcorn chicken, if that prompts you to pay for membership.
Also, you'll need to be flying on a Thursday or Friday, and at around dinnertime, as that's when the Betty's menu items will be available.
Still, if you have a trip in your future and you love burgs, this'll set your stomach a-rumbling. It's the latest step in Betty's efforts to spread its burgers far and wide, after initially setting up shop in Noosa, first expanding to the Gold Coast, and then setting up shop in Sydney, Melbourne,  Brisbane, Perth and Adelaide.
For more information about Betty's Burgers and its new Classic Plant burg, head to the chain's website.
Source: https://concreteplayground.com/melbourne/food-drink/bettys-burgers-virgin-airport-lounges